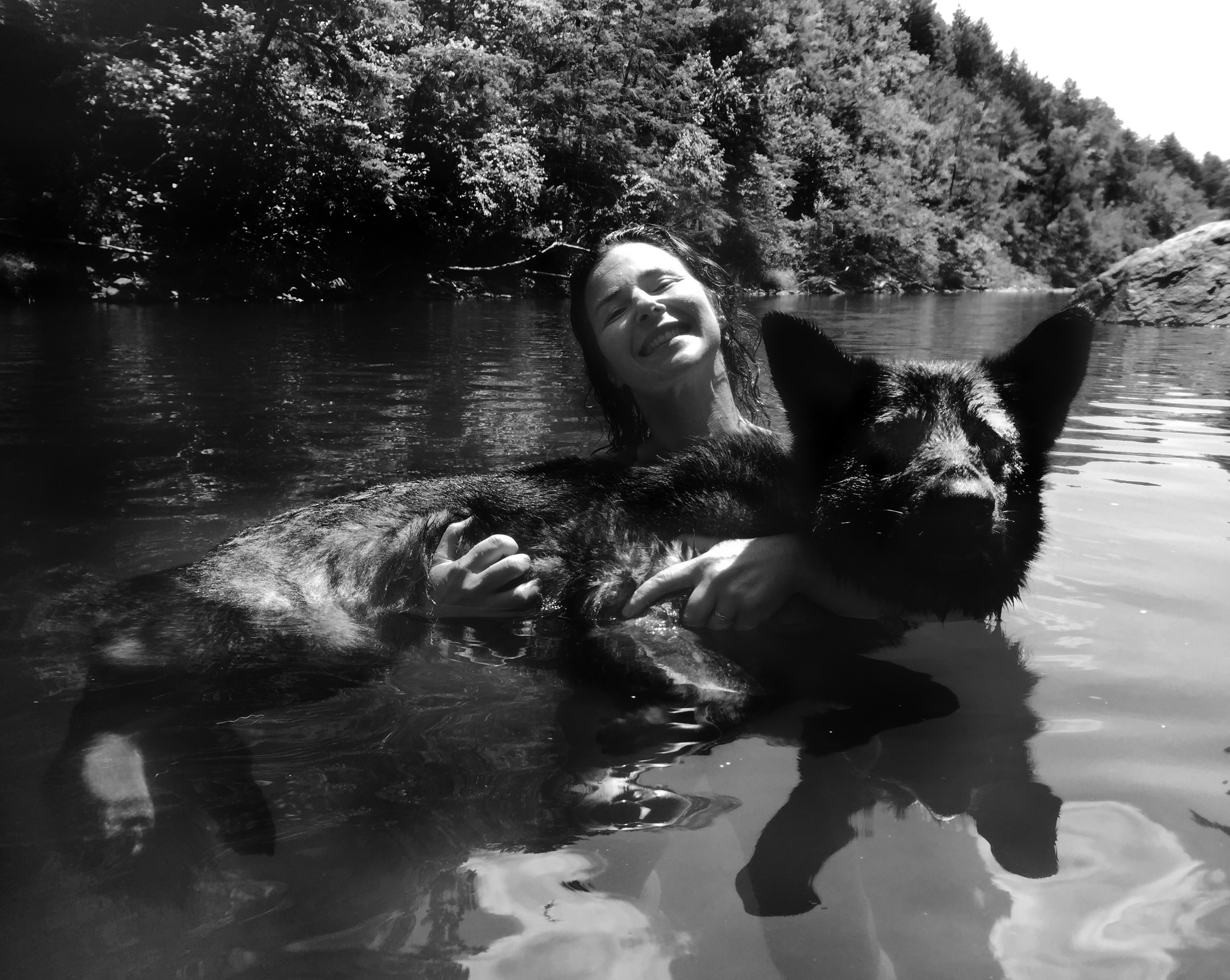 My work partner and I sharing a moment of water therapy
Greetings!
I'm not an extraordinary athlete or a fitness model. I am a 40-year-old woman with a gift to call forth the inner capabilities that I see in others.
I've been broken, I've been healed, I've been fast, but most of the time Im not. I have a crazy contagious passion to move, teach and share truths with others, not just about the body, but the mind and soul. I have found that truth is the foundation of lasting fitness.
There are a lot of bold claims in the fitness industry, and I have decades of trying out a few or more. Yet, truth is not generally found in the black and white extremes, but somewhere in the less glamorous and geeky grey matter that takes time and courage to dig up.
I am a truth digger, a triathlete, an adventure seeker, a coach, a certified nutritional consultant, a body mechanics geek, a running injury prevention specialist, canine trainer/therapy volunteer and a proud follower of the world's most renowned coach, Jesus Christ.
I enlighten my clients with the facts, the fiction and the techniques to overcome the barriers in their bodies, athletics, nutrition and thinking. 
I believe that success lies not in what we achieve, but in what we overcome. 
We are alive TO overcome, and somethings can only be overcome together.